Purchase Analysis view allows the user to view and search for purchase analysis of products. Below are available actions for the user from Purchase Analysis view:

  View and search for products' purchase analysis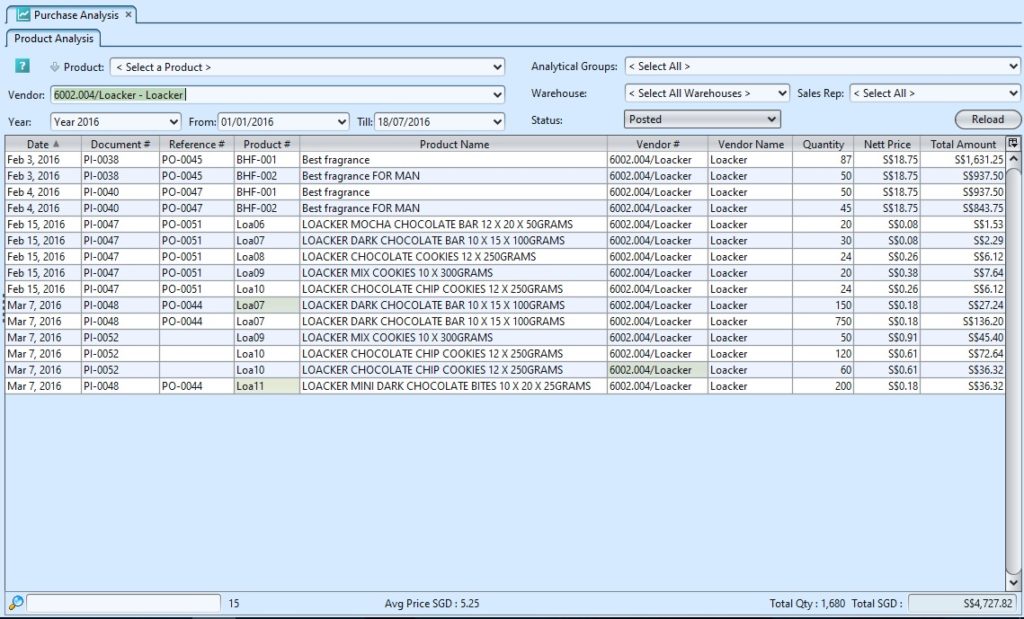 View and Search for Products' Purchase Analysis:
1. Enter search parameter to filter the result, i.e. type in which vendor to search for in the "Vendor" text field box or select from drop-down list.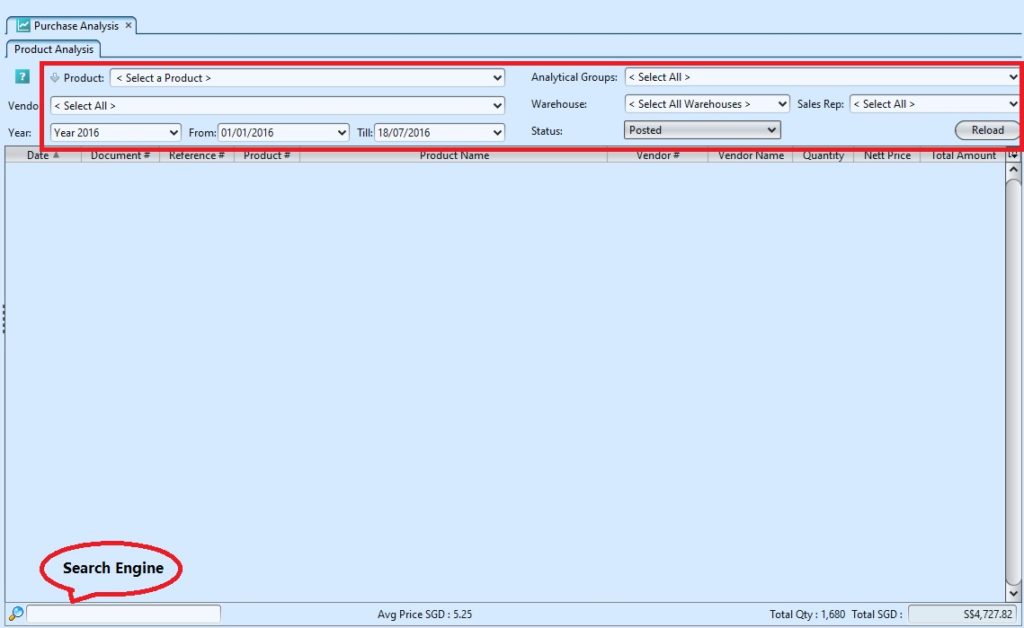 2. Result can be sorted alphabetically by clicking the fields' columns

3. To see more details of a product, right-click on the record and select an option, e.g. "Show Purchase Invoice", "Show Product Details", etc

4. Click "Reload" button at the top right of the screen to refresh / reload the result